Microsoft: more open (kinda commercial) sourcery
Microsoft's open technology credentials appear to look better ever day.
Are we all okay with this statement?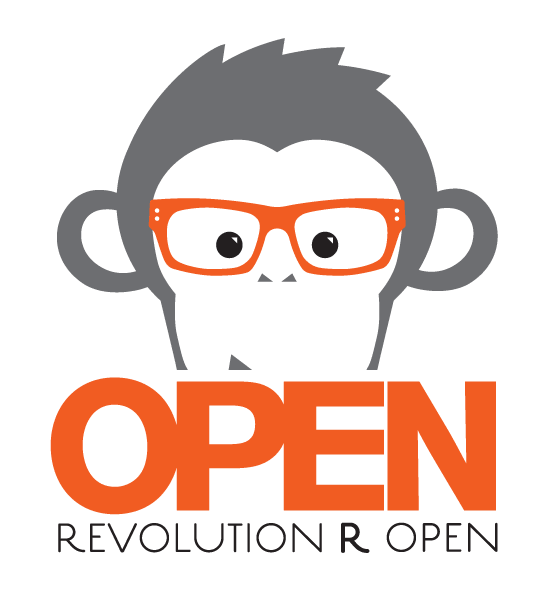 Redmond has this month has spoken openly about its agreement to acquire open-source software company Revolution Analytics.
The firm is the leading 'commercial provider' of software and services for R, the world's most widely used programming language for statistical computing and predictive analytics.
Perhaps our first line should read:
Microsoft's commercially-aligned open technology credentials appear to look better ever day and while the company is making much progress in some areas to engage with the "community contribution model" which drives and underpins the open source movement, the firm does appear to spend more time on strategic corporate moves in the open software application developer space than it does detailing its code commits and its approach to community enrichment.
The company says that this acquisition will help more users use the power of R (and data science) to unlock big data insights with advanced analytics within:
Microsoft data platforms on-premises,
In hybrid cloud environments (usually containing Microsoft technology) and on,
Microsoft Azure.
What about the community?
Commercial messages out of the way then…
… Microsoft moves on and promises to help foster the open source evolution of R and, particularly, the community of people that innovates to drive that evolution.
From here on in, Microsoft will continue to support and evolve both open source and commercial distributions of Revolution R across multiple operating systems.
Revolution Analytics provides an enterprise-class platform for the development and deployment of R-based analytic solutions that can scale across large data warehouses and Hadoop systems, and can integrate with enterprise systems.
Its Revolution R product line, combined with its expert advisory services and training, help people and companies realise the potential of big data using sound statistical, scientific methodologies.
Strange bedfellows?
"Now, Microsoft might seem like a strange bedfellow for an open-source company, but the company continues to make great strides in the open-source arena recently," wrote David Smith, Microsoft chief community officer recently.
But says Smith, "Microsoft is a big user of R. Microsoft used R to develop the match-making capabilities of the Xbox online gaming service. It's the tool of choice for data scientists at Microsoft, who apply machine learning to data."
Redmond promises to continue to support and develop the Revolution R family of products — including non-Windows platforms like Mac and Linux — for community altruism and philanthropic reasons, obviously.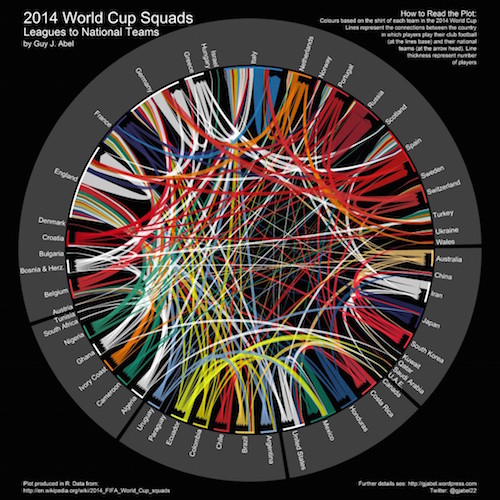 R visualisation of how the World Cup national teams are drawn from League players from around the world. Source: Guy Abel