Microsoft formally joins Eclipse Foundation
Pretty soon there will come a time when a news/blog headline reading 'Microsoft open sources xyz' ceases to be remarkable.
Of course, to even say that during the Ballmer 'bouncing bomb' era would have been difficult… despite the longstanding and arguably extremely well positioned work of Jean Paoli in his role as president of Microsoft Open Technologies.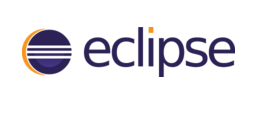 Let's remember, there's an important difference between making a product open source and making a product 'available to run on Linux' … and, after all, Microsoft's central rationale for open source connection (at least up until now) is largely down to its mission for wider exposure and increased market share.
Enough naysaying, already!
All this negativity aside then, (Ed — I though it was practical realism?) Microsoft continues its open mission at full strength.
Already this week we have seen Microsoft announce plans to bring SQL Server to Linux with availability by mid-2017.
Not enough for you?
Okay then, Microsoft has also said that it will now take its relationship with the Eclipse community to the next level by joining the Eclipse Foundation as a Solutions Member.
"At Microsoft, our developer mission is to deliver experiences that empower any developer, building any application, on any OS. And this mission requires us to be open, flexible, and interoperable: to meet developers and development teams where they are, and provide tools, services and platforms that help them take ideas into production," writes Shanku Niyogi, general manager, Visual Studio Team.
For the record, Microsoft has already worked with the Eclipse Foundation for many years to improve the Java experience across its portfolio of application platform and development services, including Visual Studio Team Services and Microsoft Azure.
Microsoft will continue to maintain & share Eclipse-based tools such as the Azure Toolkit for Eclipse and Java SDK for Azure (and others) through the Eclipse Marketplace.
"We're also announcing more tools and services specifically for Java and Eclipse developers that provide powerful development solutions and services that span platforms. We are open sourcing the Team Explorer Everywhere Plugin for Eclipse on GitHub today, so we can develop it together with the Eclipse community," said Niyogi.
Huh? IDE-fest?
But Redmond already has its own IDE with Microsoft Visual Studio, so why the extra love in with Eclipse?
What part of wider exposure and increased market share didn't you understand?