Microsoft Build 2015: developers, developers, developers (and this time we mean it)
It was developers, developers, developers this week for Microsoft.
Of course it was, this was Microsoft Build 2015, the firm's annual programmer toolfest.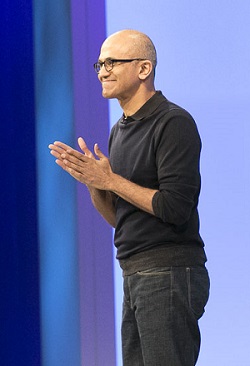 But this week it was developers, developers, developers without the bouncing large man with the bald head.
This week it was developers, developers, developers with a more technical CEO who understands code and is fully conversant with what his company's programmers are doing – plus he also has a bald head too, just for continuity if nothing else.
NOTE: I don't usually blog with "I" in the first person, just for this story — don't get me wrong, I've taken swipes at Microsoft before, but I have to report the following 'overheard' in the Build press room – I can't name the analysts in question as I don't know them, so you know I'm not doing this as a favour for anyone despite one so-called Linux advocate (who shall also remain nameless) labelling me as a "Microsoft apologist" recently, very amusing – keep it up.
Analyst #1: So, like, what did you think of Nadella in the keynote?
Analyst #2: Okay so like the guy before, he stopped for the code listing demos during keynotes and then screamed "hey man, our customers are gonna love that!"… but Nadella actually works with this stuff and knows what it all means.
NOTE: As I mentioned previously, Microsoft is not doing everything right, how could it? The firm is being openly criticised on the windowscentral.com/microsoft-build-2015 blog and is leaving all the negative detestation and vitriol up there. The haters even refer to the CEO with a joke name. Microsoft, it seems, can take it.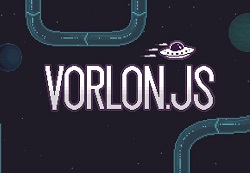 So down to open code (what we were supposed to be talking about in the first place), Microsoft used this event to release two new open source tools, ManifoldJS and VorlonJS.
ManifoldJS helps developers package their 'web experiences' into native apps for Android, iOS and Windows stores.
VorlonJS.com is a new, open source, extensible, browser-agnostic tool for remotely debugging JavaScript.
Looking for closely at VorlonJS, there's a big "multi device promise here" – Microsoft says it can be used to remotely connect up to 50 devices simultaneously and code can be run on each (or all) of them with a single click.
Digging deeper, Vorlon.JS helps remotely load inspect, test and debug JavaScript code running on any device with a web browser: whether it's a games console, mobile device or fridge.
According to official documentation, "Vorlon.JS itself is a small web server you can run from your local machine, or install on a server for your team to access, that serves the Vorlon.JS dashboard and communicates with your remote devices."
"Installing the Vorlon.JS client in your web site or application is as easy as adding a single script tag."
Vorlon.JS can be extended with plugins which may add features to both the client and the dashboard, for example: feature detection, logging and exception tracking.
Yes obviously Microsoft meant it (developers, developers, developers) first time round, but things are changing in Redmond – despite this, it won't shut the Microsoft haters up anytime soon.
Didn't Ghandi say something inspirational about the need to just keep plugging away at what you believe?
Peace and love and good karma everybody.