Mickey Mouse open sources his four-dimensional CG rendering
Walt Disney is bringing Mickey Mouse, Donald Duck and Goofy into the world of open source.
More accurately, Walt Disney Animation Studios (WDAS) is making its BRDF Explorer technology available to the industry through an open source distribution at github.com/wdas/brdf – as of now.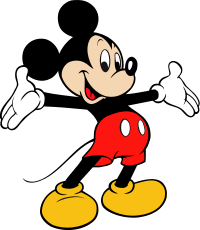 Ever-increasingly computerised in its animation studio work, Cinderella and friends enjoy the benefits of BRDF (Bidirectional Reflectance Distribution Function) when shapes are built on screen as this is the mathematical description of how a surface reflects light.
Image: Wikimedia Commons
Disney news website LaughingPlace.com reports that Disney's BRDF Explorer is an advanced physically-based shading and rendering toolset that evaluates BRDFs (a four-dimensional function that defines how light is reflected at an opaque surface) and how they compare to real life.
Principal engineer from WDAS software group Brent Burley says Disney artists have found this to be a very useful tool for crafting materials. "We are happy to contribute this back to the graphics community and are excited to see what new BRDF innovations this tool will inspire," he said.
The Github distribution website linked above details this technology as follows:
"The Disney BRDF Viewer is an application that allows the development and analysis
of bidirectional reflectance distribution functions (BRDFs). It can load and plot
analytic BRDF functions (coded as snippets of OpenGL GLSL programs), measured
material data from the MERL database, and anisotropic measured material data from
MIT CSAIL."
Industry specialists have suggested that this technology will prove "immensely useful" for improving CG realism in film and games.
Below is a good example of how far CG (computer generated) realism has come as of now.