Merkel & Cameron: Don't mention the war at CeBIT
Don't mention the war.
Angela Merkel mentioned it once, but I think she got away with it.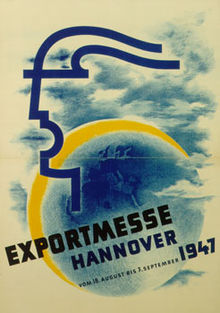 Joining the German chancellor in the war references at the opening ceremony of the CeBit 2014 exhibition this year was Christian Democratic Union (CDU) politician Johanna Wanka and, in fact, Wanka mentioned the war once too.
Well, after all, it is the 75th anniversary of the start of World War II, so this in now a time for positive reflection, innovative construction and above all, peace.
What was perhaps most interesting of all at this opening Anglo-German love in was the explanation of how and why CeBit came about.
This explanation was provided by prime minister of Lower Saxony Mr Stephen Weil.
NOTE: CeBIT is a German language acronym for «Centrum für Büroautomation, Informationstechnologie und Telekommunikation»
At the end of the second world war, a British military government operation set up a "positive constructive force" (to use Weil's own words) to create a trade fair at the Hannover Messe in 1947.
An undamaged factory in Laatzen (just south of Hanover) was used and this later became the full Hannover Fair (or Messe) — of which CeBit now exists.
Merkel and others referred to CeBit as the "offshoot" and (perhaps more affectionately) as the "daughter" of the Hannover fair.
This spirit of openness (if not open source) still pervades said the politicians.
British PM David Cameron was also here to announce a new Internet of Things grant from the UK government.
"We need to change the Internet of Things from a slogan to reality," said Cameron.
German premier Merkel rounded out this event by referring to history and reminded us that it was 300 years ago now since the Prince of Hanover became King George 1 of England.
Unity and openness brings connectivity after all it seems.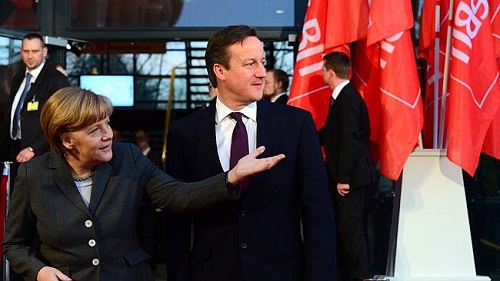 Image credit: AFP
Editorial Disclosure: Adrian Bridgwater attended CeBit as a guest of Software AG.