March of the penguins: how we migrate from UNIX to Linux
This is a guest post for Computer Weekly Open Source Insider by Adam Leventhal, CTO at Delphix, a company that helps virtualise database infrastructures to accelerate application rollouts and development.
The IT industry is in the midst of a mass platform migration.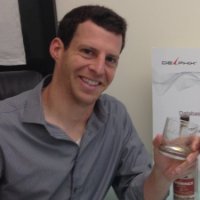 Gartner anticipates that in three years from now, 65% of the applications that were running on UNIX in 2012 will migrate to Linux.
Now… while the courts have given HP-UX a reprieve from Oracle's death sentence, IT organisations know not to put their faith in a product on death row.
Relational opportunity
In the drive to modernise, applications built around relational databases represent the greatest opportunity for return, and the greatest challenge.
Multiple CIOs have told me they planned to modernise all of their databases, but — constrained by cost and time — only managed to tackle the 20% that yielded 50% of the value. The remaining 80% remains a major drag to IT; we're kicking the can down the road.
UNIX platforms such as Solaris on SPARC and AIX on Power store data in a different format than Linux on x86 (big-endian versus little-endian).
Complex and cumbersome conversion
The Oracle database comes with tools to execute a conversion between platforms, but the process is still so complex and cumbersome that few organisations attempt it without help from specialised consulting practices.
Editorial note: It is at this point that Leventhal mentions certain analysts who are beginning to look at technologies like Delphix's own Modernisation Engine — this product is specifically designed to facilitate and automate the conversion of Oracle databases from UNIX to Linux.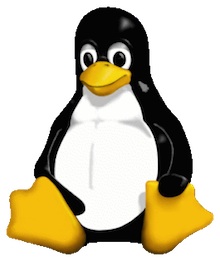 Now, we're moving to a model in which we can use virtualisation technology to provision copies of the original, production Oracle databases on UNIX platforms or automate a conversion process that can be tested and tuned to stamp out platforms automatically.
How to convert a database
Converting a database typically involves modifying 90% of the data blocks, changing the content to work on the new platform.
Even with advanced storage platforms converting a 1TB database would result in a copy that's nearly 1TB.
Data Agility brings the end-to-end awareness of data and storage to fit even converted databases into a tiny storage footprint. Removing the storage constraint means that modernisation efforts operate at lower risk, always testing with fresh, full datasets.
Datacentres are populated with lumbering legacy apps; migrations have been slow – to consolidated data centers, hybrid clouds or into retirement.
Economics has increased the pressure to leave legacy platforms. Fortunately advances in data agility and virtualisation have come just in time to transform the datacenter.
About the author…
Adam Leventhal is a co-inventor of DTrace. At Sun Microsystems, he worked in the Solaris kernel group and was a founding engineer in Sun's Fishworks group. He currently sits on the illumos developer council, and has 11 patents filed or pending.