Managing the reality of mixed hypervisor clouds
This is a guest post for the Computer Weekly Open Source Insider blog written by Pete Chadwick, senior product manager for cloud Infrastructure at SUSE.
Tech titans & hypervisors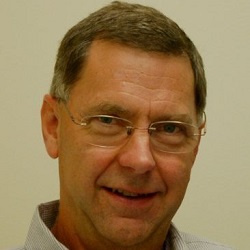 For the past several years, tech's titans have battled for control of an enterprise's virtual environment in the so-called "hypervisor wars." For one vendor to win the battle, an IT department would have to standardise upon that vendor's hypervisor.
Along the way on the virtual shift to cloud, new research has shown that this didn't necessarily happen.
In fact, many organisations – nearly two-thirds, according to the latest report from the Enterprise Strategy Group – are running a variety of hypervisors.
There are several reasons for this reality
• Apps: Many ISVs support their enterprise apps on one particular hypervisor while another ISV supports a different hypervisor.
• Cost-Savings: Enterprises can pay twice when one vendor's OS or applications are running on another vendor's hypervisor. Therefore, organisations can save money by consolidating workloads on a different hypervisor to reduce license fees.
• Choice: Enterprises resist standardising on one particular hypervisor, as some resist standardising on any particular vendor.
As a result, the future of cloud is multi-hypervisor; yet the majority of cloud solutions lack the support and compatibility to integrate and provision a multi-hypervisor cloud environment.
If you're faced with a multi-hypervisor cloud environment, it's important to look at the investment in terms of three factors:
1. Flexibility: Flexibility is all about choice – the system needs to have a wide variety of supported technologies. You are already deploying cloud to enable you to tune capacity to the needs of the business. Having a choice in hypervisors gives you the ability to tailor the software stack as well.
2. Control: The mixed hypervisor environment needs a single, unified entry point. Managing multiple hypervisors with multiple management platforms creates redundancy and inefficiency.
3. Cost-Savings: As cloud environments scale, the associated management platforms need to be able to scale within budget, and as mentioned above, a mix of hypervisors may let you lower costs for some of your workloads
With these three factors in mind, open solutions today can provide the technological ability to handle the job. Only OpenStack provides the flexible, scalable and unified management to make multiple hypervisors run seamlessly in a cloud environment.