Magnolia: a truly open Java system should provide free training
Open Java CMS (content management system) company Magnolia is now offering a free online training course programme.
The new modules are claimed to be able to give a Java developer a good basic grasp of the system within 48h.
Previously all training was paid — and delivered in Basel or Miami.
Magnolia Academy offers accelerated learning through a modular learning environment featuring online tutorials, training videos, exercises and tests.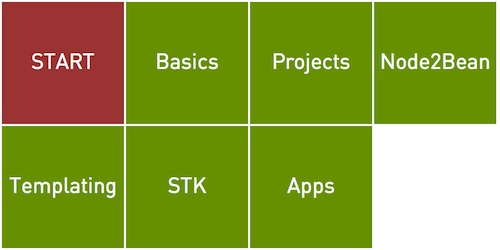 Tutorials range from basic set-up and administration to more complex development tasks… and will be extended over time.
"Many companies working in open source seek to protect training as an important source of revenue," comments Boris Kraft, co-founder and CTO at Magnolia.
"Magnolia has chosen to open up free access to a valuable online training environment in order to strengthen our global community. For us, it is now far more important that we bring on board more skilled developers and new partners to answer rapidly growing customer demand."
"Magnolia has experienced a 75% increase in customer demand within the last year," explains Magnolia CEO, Pascal Mangold. "We have open opportunities waiting for the right development partners. Magnolia Academy now provides a fast, simple and free route for agencies and developers to access this market."