Linux navigating photon laser disturbance in Google self-driving cars
Linux is making impressive inroads (sorry) in the field of in-vehicle infotainment (IVI), the automobile technology we use to group navigation, entertainment, location-based services, external connectivity to social media and even radio usage.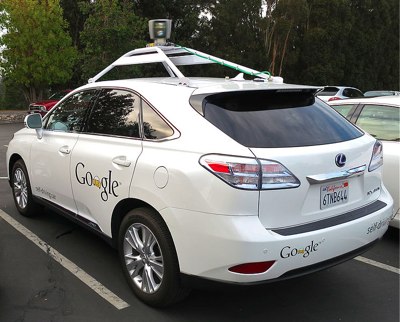 The open source operating system is changing up to an even higher gear (sorry, again) in the automotive market in terms of its development in self-driving cars.
The Google self-driving car project is driven (sorry!) by software called Google Chauffeur, which runs on a "modified" (in this scaled-back) version of Ubuntu Linux.
Also known as autonomous vehicles, the market for these machines is estimated to be capable of representing as much as 75 percent of all light vehicle sales by 2035 – according to Navigant Research.
Photon laser disturbance
The cars work with a roof mounted laser and side mounted radar sensors to detect and react to the world around them, but the technology is far from perfect yet and atmospheric conditions that affect photons (such as rain) will impact the performance of the laser and don't do the radar too many favours either.
Google's car (a modified Toyota Prius and a Lexus RX450h has also been used) is not the only self-driving car to run Linux — prototypes exist at GM and Volkswagen which also run the open source operating system.
The US states of Nevada have legalised legalised autonomous vehicles for testing and California is thought to be next in line.
Reports suggest that the only accident these cars have so far reported occurred while a human driver was in control of the vehicle.
Embedded Linux Conference 2013 – KEYNOTE Google's Self Driving Cars