Linux SWAT team busts a multi-scanning move on malware nasties
Infrastructure security company OpSWAT this month releases a new version of its Metascan product for Linux deployments.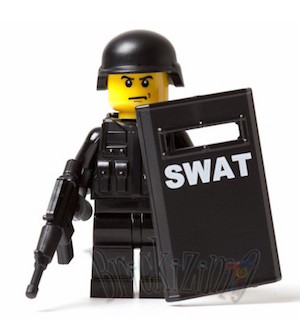 The software is a 'multi scanning malware detection' tool.
OpSWAT (Operations + Special Weapons And Tactics, get it?) confirms Metascan for Linux 64-bit supports:
Debian,
Red Hat Enterprise Linux,
CentOS and
Ubuntu
NOTE: The product also works in Windows environments.
The product also provides load balancing for high-volume scanning and can be used in high-availability deployments.
Scan workflows allows different scan options by file type and source to offer increased security and threat prevention.
From Yun-Fong Loh to Stange
"After trying the Metascan for Linux technology preview, I have to say I love it," commented Yun-Fong Loh, senior engineering manager at Edgewater Networks.
"We are excited about the Metascan for Linux release," said Szilard Stange, director of product management at OpSWAT.
How it works
Metascan can scan files with multiple anti-malware engines to detect and block advanced threats.
The software uses multiple anti-malware engines from vendors like Bitdefender, ESET, Threat Track etc. — in doing so, the company claims that it increases detection rates for all types of malware without the hassle of licensing and maintaining multiple antivirus engines.
Metascan's document sanitisation technology allows for the removal of unknown threats that may be missed by anti-malware engines — an evaluation version of Metascan is available from the OpSWAT portal.
Image credit: brickizimo-toys.com