Knowing when to cloud, and when not to cloud
Yes of course there are innumerable briefing documents, opinion pieces, white papers and deep-dive analysis offerings available to try and provide us with the advice we need on cloud migration.
We are now, thankfully, mostly beyond the point where we need to discuss the relative benefits of hybrid cloud…
… i.e. we know that this is a prudent deployment option so that mission critical data can remain "on premise" and that we can utilise (we avoid the term "leverage") the breadth and depth of public cloud efficiencies where security and governance concerns allow it.
But this is not the only consideration when it comes to cloud migration and EMC insists that it needs a company with a storage pedigree (like itself, obviously) to bring another layer of data management to bear in the move to cloud.
The firm this week uses its EMC World 2014 conference and exhibition to launch EMC InfoArchive, an application-agnostic archive product suite.
Open standards, open clouds
The software is based upon open standards and aims to handle large volumes of structured data, unstructured content, print streams, and xml – from a multitude of applications – at scale.
EMC's sales line here is that with InfoArchive, users can "rationalise their application environment" and, crucially, they can move to "decommission legacy applications" and save money.
The information within these legacy applications can be archived and available for retrieval as necessary for compliance reasons.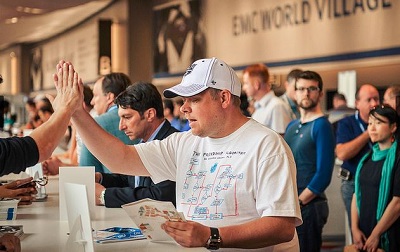 We can also use this management tool to help identify those applications that either should not be moved to cloud in the first place or those that will need what we might call "re-platforming" for cloud'.
This then, in theory, helps provide the ROI rationale for making the investment move to cloud in the first place.
Forrester's Alan Weintraub has said that EMC's EIM [Enterprise Information Management] strategy focuses on this InfoArchive product.
"EMC InfoArchive provides a single information archive for big data, structured data, hybrid data objects, and content. InfoArchive is able to ingest and store information from multiple production applications and repositories, creating a consolidated static information resource for organizations to mine for value. InfoArchive leverages xDB and XML to create the integrated archive. InfoArchive can store and manage information as part of live archiving or at the end of the information life cycle, providing a static repository for information reference and access," said the analyst.