Killing Linpus Linux, reaching for Ubuntu on netbooks
If you, like me, bought an Acer Aspire One and have been suffering with the ultra stripped down Linpus Linux Lite for your sins; then you've probably (also like me) only dreamed lazily of the heavenly possibility of having a "proper" operating system on your machine.
After all, Ubuntu 11.04 is due to drop (in both server and desktop edition) on 28th of April – so you'll be looking forward to that right?
The trouble is that most of the instructions on the web simply tell you to do this:
install an .ISO file (basically a disk image) onto a USB stick
restart your machine
hit F2 upon start up
go to your boot screen menu
change the boot order to direct the system to the USB first
go and make a cuppa and put your feet up
The trouble is, it's not "always" that easy and my home office set up can pay testimony to that fact.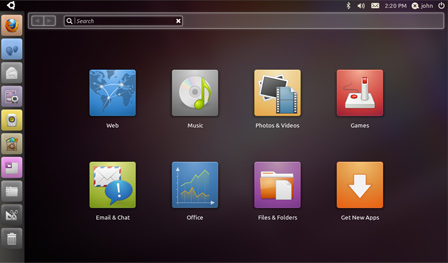 Firstly there's the potential need to use a Win 32 installer as well. This in itself is not a major issue – although it just doesn't seem to work if you use a Mac to download it. Now I know that might sound obvious, but not everyone has five PCs at home all running different OSs.
You might also need to edit the BIOS on your netbook to change the boot order. You might also need to work with FAT (file allocation table) technologies too.
Once you do get your install of Ubuntu (or any of flavour Linux distro) running, it should just be plain sailing from there right?
Well, not quite.
Getting your network centre tool to log in to the web is not a two-minute job. Go and find your Ethernet cable and hard wire yourself to the router and make another cup of tea.
OK, this was just my experience. It could well be easier depending on machine and OS and your other set up parameters. I say my experience; my wife (Mrs B) actually took charge, as she's a highly competent Java developer in her own right.
So just some leveling words of information and advice for you here I hope.
One final note, Ubuntu on an Acer netbook is sweet, but it is slower than Linpus, so balance that factor too before you go diving in.