Kept alive by Power Point, Hadoop World 2010
As is unfortunately the case with some open source news, there's not enough corporate muscle behind it to raise general awareness. I have to confess that I missed news of Hadoop World in New York City back in October, but there is one saving grace when reviewing a conference post ante so-to-speak i.e. the slides and presentations are now all nicely packaged up and prepared for you to review online.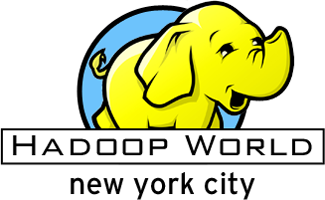 The Apache Hadoop software framework is designed to provide a platform for wide-scale distributed data-intensive applications and is, of course, provided under a free licence.
You can visit the Hadoop World site above and view both Power Point presentations and videos from the show including a keynote presented by Mike Olson, who is CEO of Cloudera and none other than Tim O'Reilly, founder, namesake and CEO of O'Reilly Media.
As it is impossible to summarise all the news right here I'll just pick one item. Open source business intelligence company Pentaho Corporation used the conference to announce download availability of Pentaho Data Integration for Hadoop and the Pentaho BI Suite for Hadoop.
"More and more enterprises are turning to Hadoop to reduce costs and improve their ability to extract actionable business insight from the vast amount of data being collected throughout the enterprise. With these releases, Pentaho addresses the biggest challenges experienced by users of Hadoop – steep technical learning curve, a lack of qualified technical staff and the lack of availability of development and deployment applications for performing data integration and business intelligence with Hadoop," said Richard Daley, founder and CEO of Pentaho Corporation.