Just how "open" is open source vendor-neutrality?
This week's release of Jaspersoft Studio represents a new option for Eclipse-based business intelligence (BI) design environments.
This product release sees Jaspersoft become an official member of the Eclipse Foundation — which is interesting, as its tools compete with those of existing Eclipse projects.
If you've not visited Eclipse for a while, in it's own words, "Eclipse is an open source community, whose projects are focused on building an open development platform comprised of extensible frameworks, tools and runtimes for building, deploying and managing software across the lifecycle."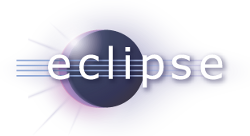 Aligned towards Eclipse Java developers who want to build, secure, and share BI reports for free, Jaspersoft claims to provide Eclipse developers with more BI capabilities (than any other) when compared with the reporting tools currently available for Eclipse.
Eclipse marketing spokesperson Ian Skerrett said, "In the last week I am very pleased to announce CloudBees and Jaspersoft have both joined as a member of the Eclipse Foundation and both released new solutions for Eclipse developers. For some people, it might be a surprise to have these companies join the Eclipse Foundation since they are both associated with open source projects that compete with Eclipse projects."
Skerrett goes on to point out that Jaspersoft sponsors the Jaspersoft open source business intelligence project, which competes with Eclipse BIRT.
But, says Skerrett, "We pride ourselves as being a vendor-neutral community, so that means welcoming all companies, even some that might compete with our own Eclipse projects. Both CloudBees and Jaspersoft are making available useful solutions for the entire Eclipse community."
So back to our headline – Just how "open" is open source vendor-neutrality?
Answer: very open.