Joomla! CMS: from ecommerce portals to the parish church & pancakes
Open source content management system (CMS) Joomla! has recently surpassed the 25 million downloads mark and listed more than 225,000 registered developers at the joomlacode.org website.
Described as a CMS suitable for building everything from corporate websites and ecommerce portals to online magazines and newspapers. The Joomla! homepage also points out the product's suitability for creating "school and church websites as well as personal or family homepages".
So who uses Joomla (we'll drop the exclamation mark now OK?) then?
Among its fans and converts, Joomla lists MTV Networks Quizilla, Harvard University, Citibank and (perhaps more colourfully) IHOP — America's answer to batter and sugar addiction, the International House of Pancakes.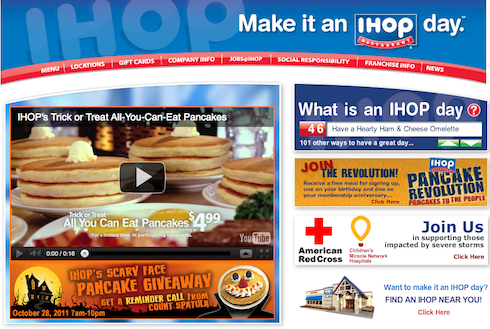 At the developer level, Joomla can reportedly be used for creating inventory control systems, data reporting tools, application bridges and integrated e-commerce systems. Joomla says that currently, some 3,000 individuals have "directly contributed" to the development of the core codebase.
As reported on MARKETWIRE via COMTEX — "What makes Joomla unique is that it has attracted a community of hundreds of thousands of developers over a relatively small amount of time, many of whom make a good living off the project," said Ryan Ozimek, president of Open Source Matters, a not-for-profit created to provide organizational, legal and financial support to the Joomla project. "Being able to contribute to so many people's livelihoods around the world and seeing the project grow despite the economic downturn is not only rewarding — it is a testament to the community and the product that community has built."