JavaScript.com domain sold to create new JavaScript learning resource
Code School is not a school, not as such.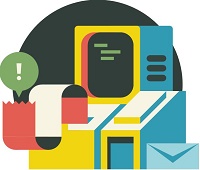 It is a Pluralsight company and online learning website for both aspiring (and existing) software developers.
This month then… Code School has announced JavaScript.com as a new online learning resource created for the JavaScript community.
JavaScript is an object-oriented programming language with prototypal inheritance used to make web pages interactive.
Founder and CEO of Code School Gregg Pollack insists that JavaScript has become one of the most important coding languages and pervades nearly everything in the tech world.
"But because tech moves fast, developers need a way to stay up to date," he said.
JavaScript.com is a free community resource, geared toward helping aspiring programmers begin learning the language, and helping existing developers stay up to speed with the latest news, frameworks, and libraries.
The site features an introductory JavaScript course, resources and a news feed where stories and articles can be submitted by users.
"When the option to purchase the JavaScript domain came up, we were really excited at the potential of creating a home for JavaScript and its users," Pollack said.
He promises that what has been built so far is just the first iteration of what's to come.
"We're ready to listen to the community and see what additional resources we can provide," he said.
NOTE: Developer-aware analyst house RedMonk's most recent Programming Language Rankings listed JavaScript as the most popular coding language for programmers, noting that JavaScript has shown sustained growth and traction' in the coding community.