Java 20 years on: Kalashnikov simplicity & power
This week sees the developer community celebrate 20-years of the Java programming language, platform and tools.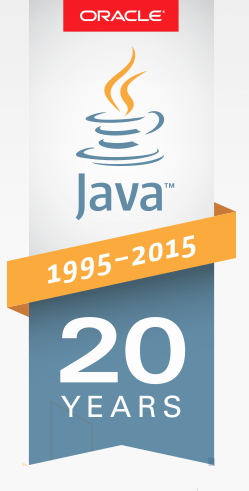 Oracle's Java platform group chief architect has said that the success of Java comes down to, "The core values of the language and the platform [which] are readability and simplicity."
The firm has provided a slickly produced web timeline to walk readers through the history of Java.
As the current steward of the Java ecosystem Oracle insists that Java serves as the 'critical backbone' of software that touches both our work and personal lives.
Java with everything
From innovations in enterprise big data, cloud, social, mobile and the Internet of Things, to connected cars, smartphones and video games, Java continues to help developers push the boundaries in technology innovation… says the firm.
VP for development at the Java Platform Group at Oracle is Georges Saab.
Saab says that the Java ecosystem offers outstanding libraries, frameworks and resources to help programmers from novice to expert alike.
"The development of Java itself occurs in the transparent OpenJDK community. With the considerable investment from Oracle and others in the community, we look forward to the next 20 years of Java's evolution and growth," said Saab.
Writing on InfoWorld Joab Jackson reminds us that developers often like Java because of its readability compared to what he calls the "thickets of dense code" often produced using languages such as C++ or Perl.
Helwa! It's Hilwa
"Java provided a machine abstraction when it came out giving it two key advantages over C/C++ programming at the time: it made it portable, and it allowed quality code to be written more quickly and efficiently," said Al Hilwa, IDC programme director for Software Development Research.
"It was helped enormously at the time by strong ecosystem support, especially from major players IBM and Oracle (before acquisition) because it was seen as a portable tool at the time against the rising dominance of Microsoft's Windows platform with its VB language. A variety of innovations like Java EE made the technology the de facto standard for enterprise systems. I think Java's secret to success today is its maturity and scalability and its steady evolution in a community governance model," said Hilwa.
Enterprise developers can choose from an ecosystem of 30 Java EE 6 and Java EE 7 compatible implementations from 12 vendors.
Additionally, more than 125 million Java-based media devices have been deployed and over 10 billion Java Cards have been shipped since Java's introduction.