Intel unifies with Unity to extend Android support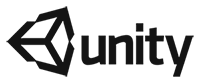 Intel has announced a strategic collaboration (Ed – is there any other kind?) with Unity Technologies.
INDUSTRY NOTE: Unity is a high-performance end-to-end development platform for creating interactive 3D and 2D experiences.
The firms will come together now with the aim of advancing the development of Android-based applications on Intel architecture.
The agreement is engineered to help Intel's mobility push (say the firms) as millions of developers using the Unity development platform can now bring native Android games and other apps to Intel-based mobile devices.
PRODUCT NOTE: Unity adds support for Android across all of Intel's current and future processors including both the Intel Core and Intel Atom processor families.
Unity will ensure Intel product enhancements, including both graphics and CPU performance improvements and features, will be integrated into future releases of the Unity 4 and Unity 5 product lines.
DEVELOPER NOTE: In addition, developers using Unity can now add support for Intel architecture in their applications or produce native applications for Intel architecture only with minimal extra effort.

"We've set a goal to ship 40 million Intel-based tablets this year and expect more than 100 Android tablet designs on Intel in the market by the end of this year," said Doug Fisher, Intel corporate vice president and general manager of the software and services group.
"Our collaboration with Unity will give its nearly three million developers the necessary software tools and support to build amazing Android experiences on Intel architecture," added Fisher.
"Unity is used by half of all mobile game developers, and many of them have been asking for increased support for Intel-based devices running Android," said David Helgason, CEO, Unity Technologies. "We are proud to be working with Intel to ensure that Unity provides the smoothest and highest performing experience possible on Intel platforms."
Mini case study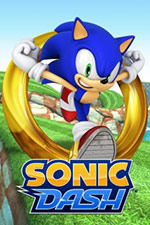 Intel and Unity have given a few software developers access to a very early version of the Unity code base that supports access to Intel graphics and CPU technology. Early indications are that this announcement will cause tremendous excitement in the game developer community. SEGA is one of the companies jumping on this opportunity quickly, having already added x86 support to its Unity-based Sonic Dash* title.
Chris Southall, Studio Head of Hardlight has stated, "SEGA's Hardlight is one of the very first mobile studios to utilize the x86-enabled version of Unity in one of its games. We've seen impressive performance gains by 'going native' – it's been great working with Unity and Intel on this."