Ingres aims to ease open source migration from "unstable" proprietary databases
With the launch of open source Ingres Database 10, the company says that new features have been included to help migrate to Ingres from proprietary databases such as Oracle, Microsoft and Sybase. The company says that its new offering has been developed in line with the open source community to now support multi-versioning, column encryption, partitioning and faster bulk loading.
"Over the past year, we've seen a great deal of merger and acquisition activity in the database space, resulting in customer concerns about the fate of the impacted database technologies. Ingres Database 9.3 showed our commitment to delivering an easy migration path to a more reliable and stable product. Ingres Database 10 delivers new features that continue to make it even easier to migrate away from over-priced and unstable platforms," said Roger Burkhardt, CEO at Ingres.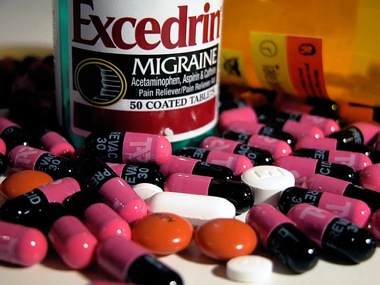 Tense, Nervous Open Source Migration Headache? Try New Ingres Improved Formula!
Image Flickr Creative Commons
While the efforts made by Ingres towards migration transparency are no doubt admirable, acquisitions and mergers of the type seen with SAP and Sybase do not, arguably, give rise to quite the concerns that Ingres is attempting to highlight. For a start, when did Oracle, Microsoft, Sybase (or IBM for that matter) jump out and appear unfeasibly "unstable" to use Burkhardt's own term.
This may in fact be a little twist in the use of the term "unstable" – a quick read of some of the Wikis supporting Ingres leads the reader to information about unstable workloads, rather than complete database offerings. So the best advice is to read carefully and look for both sides of the story.
That said, Ingres Database 10 does deliver new features that make migration from proprietary or other databases apparently easier. Multi-version concurrency control (MVCC), which provides concurrent access to the database, or a "snapshot" for each user to work with so they are never locked out.