In-the-field debugger, when offsite is a bugger
Undo Software has released UndoDB Out-and-About.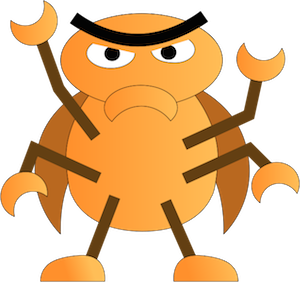 Described as a "new way of licensing" its reversible debugging software, this product is aimed at vendors whose software is deployed on:
• customer sites,
• in the field,
• on a customer machine,
• in real life (OK, we get it — Ed)
The software is used by engineers to investigate, find and (hopefully) consequently fix customer-critical bugs.
UndoDB Out-and-About helps track down software failures, such as intermittent issues and memory corruption errors.
Offsite is a bugger
It is particularly useful (says the firm) when customers do not want to send their highly confidential, mission-critical data off-site to the vendor for them to reproduce the bug — oh ok, we get the "in the field" repetition now.
UndoDB Out-and-About provides exactly the same functionality as Undo Software's flagship product, UndoDB, but is licensed for use on a machine not owned by the licensee (OK we get it, not offsite — Ed)
Available on Linux and Android, UndoDB allows developers to record their program's execution and then rewind and replay their C/C++ code in real-time to find bugs more quickly, increasing productivity and helping to meet development deadlines.
CEO insight, always nice
"Software vendors operate in a complex development ecosystem, and it is imperative that they work closely with their customers to ensure software is meeting the highest quality standards in the field," said Greg Law, CEO and co-founder, Undo Software.
"By extending the power of reversible debugging to customer sites with UndoDB Out-and-About, vendors can find and fix customer-critical bugs faster, protecting client relationships while increasing productivity."
Did we mention this software can be used in-the-field? Just checking.