Import PDFs with Open Office extensions and more
So I bought a new machine last week to add to my Ubuntu Linux, Windows 7, Apple OS X plus mobile devices cross-platform collection. It was a 27-inch iMac if you have an interest.
The interesting part of this tale is not my new machine, but what I put on it. Being fresh out of spending money and having an ear tuned (hopefully) for open source software, I opted to install Open Office for Mac.

Once again, the standard install of Open Office for Mac is not the interesting part of this story, but please stay with me, we're almost there.
Once I had installed the main program successfully, my idle mouse clicks set me off looking at the amazing array of Open Office extensions — there are just SO many of them.
This link http://extensions.services.openoffice.org/en/project/pdfimport will take you to a PDF Import Extension by Oracle, which allows you to import and modify PDF documents.
"Best results with 100% layout accuracy can be achieved with the "PDF/ODF hybrid file" format, which this extension also enables. The PDF Import Extension also allows you to import and modify PDF documents for non-hybrid PDF/ODF files. PDF documents are imported in Draw to preserve the layout and to allow basic editing," says the supporting documentation.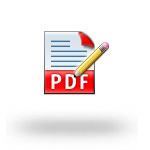 However, Oracle also warns users to use this extension cautiously as editing PDF files is not a trivial task.
Here's a list of some of the other slight more "way out there" extensions which you can embellish your copy of Open Office with if you so wish:
Afrikaans spellchecker
Akan spelling dictionary – I believe this to be a language used in Ghana and the Côte d'Ivoire
French Spacing (espace insécable)
Alternative dialog Find & Replace for Writer
Ukrainian dictionary
Enhanced export options for bitmap files
I couldn't accurately count them all, but there appears to be 30 pages of these extensions with around five per page so that's roughly 150. What more can I say? Get stuck in.