IBM plays nice with Red Hat and SUSE on Linux, Canonical not in the gang
IBM took its time to release its new PowerLinux systems and solutions series and with good reason; the company wanted to host the cream of the enterprise-grade Linux crop on its shiny new black boxes.
What are these units?
IBM PowerLinux systems are intended to… "exploit the cost efficiency of Linux and virtualisation" for business-critical workloads using Red Hat and SUSE.
Business-critical workloads?
Oh sorry, that means Big Data analysis and the management of industry-specific applications — it also means work to create open source infrastructure services.
So Red Hat Enterprise Linux (RHEL) and SUSE means Canonical's Ubuntu too right?
Umm, nope.
Reports suggest that Canonical opted out of joining this new merry gang and Ubuntu will not be offered on this new server family.
According to IBM, the new PowerLinux solutions offer "deep integration" of new Linux-specific POWER7 processor-based hardware with industry-standard Linux software from Red Hat and SUSE.
"By basing the new solutions on lower cost Linux-specific Power Systems and PowerVM for Linux virtualisation technology, IBM can help provide more value to customers at a lower cost than others offering Linux on other commodity x86 servers," said the company, in a press statement.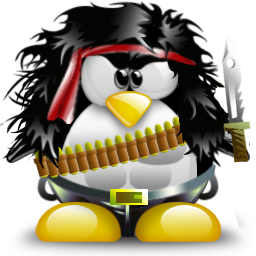 Big Blue expands thusly, "In addition, replacing aging x86-based Windows servers with PowerLinux systems and utilising open source applications, clients may further reduce costs by reducing or eliminating high proprietary software license fees and upgrade charges."
So what happened to Ubuntu?
Canonical founder Mark Shuttleworth has reportedly said that "mutual agreement" led to his firm's lack of support for the new IBM PowerLinux systems.
Suggesting that there was a "little to no overlap" between the Ubuntu and and IBM Power user bases, Shuttleworth has pointed to Ubuntu's greater usage and suitability for deployment in server farm environments while IBM's latest line has indeed been tuned for specialised mission-critical deployments.
Shuttleworth might be right, but if Red Hat and SUSE want to be in IBM's high-end server gang then it is surely a brave man that turns his back on that market.
Nobody ever got fired for buying an IBM enterprise-grade Linux-specific POWER7 processor-based hardware solution — did they?