IBM StrongLoop puts IoT API bling in Bluemix
IBM this week acquired StrongLoop — a software provider that sets out to help developers connect enterprise applications to mobile, Internet of Things (IoT) and web applications in the cloud.
StrongLoop is a provider of enterprise open source JavaScript programming language Node.js — this is software designed to build applications using APIs (Application Programming Interfaces).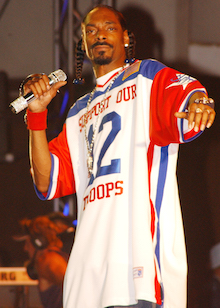 The acquisition has enabled IBM to integrate StrongLoop's Node.js into its Bluemix cloud platform.
Hello Hilwa
"This news is super interesting as it ties two important shifts in the industry. On the one hand it comes down to the shift to APIs as the key building blocks of the digital economy and the important role that new languages like Node.js are playing in it," said Al Hilwa, program director for software development research at IDC.
Hilwa went on to say that the API economy is built on top of the web ecosystem of skills — and Node.js is at the epicenter of the web ecosystem today.
"The other reason this is interesting is IBM's shift towards investment in such new languages to augment its expansive Bluemix offering. IBM is increasingly building on open source technologies and this one piece that can enhance its offering and ecosystem."
Protocols & routines
As data becomes increasingly critical in cloud environments, developers are using APIs to create protocols and routines that specify how one application can interact with another application.
For example, developers can create new information assets by combining data and services shared by other organisations.
"Enterprises are focused on digital transformation to reach new channels, tap new business models, and personalize their engagement with clients," said Marie Wieck, general manager, Middleware, IBM Systems.
"APIs are a critical ingredient. By bringing together StrongLoop's Node.js capabilities to rapidly create APIs with IBM's leadership in Java and API Management on our cloud platform, we are unlocking the innovation potential of two vibrant development communities."
IBM intends to integrate Node.js capabilities from StrongLoop with its software portfolio, which already includes MobileFirst and WebSphere, to help clients use enterprise data and conduct transactions in the cloud or on-premises.
These new capabilities are hoped to enable clients and developers to build scalable APIs and to connect existing back-end enterprise processes with front-end mobile, IoT and web apps in an open, hybrid cloud.