I killed a MacBook Pro because I liked Ubuntu
Having just spent the last 36 hours with my head in Ubuntu Server 12.04 I think I have my Ubuntu radar about as fully tuned as is humanly possible right now.
Analysing Ubuntu Server 12.04 is a pleasant enough experience, the free and open source operating system's commercial parent Canonical has clearly put lots of effort into making the form and function of this technology not only taste good, but look good too.
The application window animations are a case in point. It all runs pretty fast – and there's the interesting part.
Although a forthcoming Computer Weekly review will look at predominantly the server-based side of the equation, I decided to take the desktop end of things as seriously as possible and so…
I KILLED a MacBook Pro…
… well, more accurately, I killed off any Apple OS X installation in my old MacBook Pro and went for a 100% wipe with a new clean install of Ubuntu and here's the funny thing.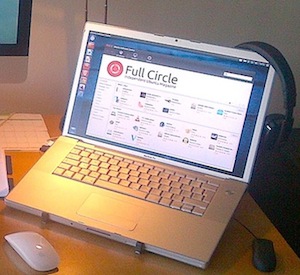 This machine was next to dead and just so slow that it had become practically unusable.
Now Ubuntu today is said to have progressed onwards from the system that people might use to "pep up an old machine" — and Canonical is at pains to suggest that users really should be looking at installation on a new machine.
But I have to say that this has breathed new life into this little silver box and the functionality AND THE SPEED are both very pleasing.
One little niggle from me I suppose. I found that I kept hitting GUEST account by mistake every time I wanted to mess with the System Preferences. So I used this handy guide through Terminal and lightdm from the UbuntuGeek website and it works a treat – link here for your use.
Interesting news then this week to see that the Ubuntu Developer Summit (UDS) is scheduled for Copenhagen in Denmark from 29 October to 1 November.
These are important events as they are staged as work is about to start on the next major version of the operating system.
According to Ubuntu community manager Jono Bacon, "We strive to support community members who are actively involved in Ubuntu and who are providing significant and sustained contributions to the Ubuntu project. We always welcome Upstream contributors who are bring value to Ubuntu indirectly via active participation in their upstream project, but who are keen to see quality support for that upstream in Ubuntu."
The current drive within the Ubuntu community seeks to encourage new member sign ups and increase the diversity of attendees – and this means both technical and non-technical – so that means you!