How websites are smarter in the background than you thought
Basle-based open source web content management system (WCMS) company Magnolia International has released the 5.3 version of its core product with functionality now delivered through a series of task-focused apps.
For software developers, this latest version opens up the firm's overall Magnolia App framework to integrate third-party software and devices and enterprise data sources
More targeted web experiences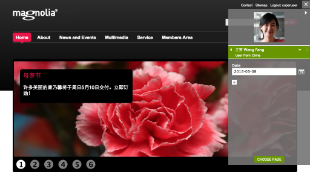 Magnolia Co-founder Boris Kraft claims that Magnolia 5.3 was inspired by the changing needs of customers to provide more targeted web experiences that use existing repositories of enterprise data.
"The innovation in this release has been driven by our customers and their need to track, enhance and organise every online user interaction through a simple-to-use content management system," he said.
Personalised and targeted
The personaliation tools included with Magnolia CMS 5.3 allow users to segment their online audience so that content can be personalised and targeted to the needs (and driven by the behaviour of) each individual site visitor.
Personalised experiences are created and managed with a suite of apps — there are individual apps to create content variations and for marketing segmentation of visitor groups, developing personas and previewing content for different personas.
For developers, the modular system simplifies integration of external software and services, allowing them to hook into different stages of the personalisation process.
Social listening tools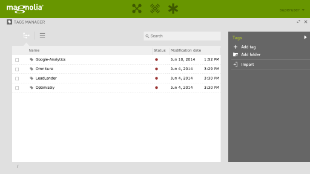 Magnolia Tag Manager allows marketing teams to add, manage and remove tags for web analytics, marketing automation and social listening tools in with a single interface.
Magnolia 5.3 also introduces an improved DAM API making it possible to plug in external asset providers such as Flickr, YouTube or a file system.
Magnolia now provides a centralised repository for Magnolia approved applications, modules, source code and partner contributions — and the Magnolia AppFinder is available to all customers and community contributors.
Smartphone simplicity
Magnolia CEO Pascal Mangold explains that Magnolia is an open Java CMS that delivers (what he calls) "smartphone simplicity" on an enterprise-scale.
"Magnolia CMS allows organisations to orchestrate online services, sales and marketing across all digital channels, maximising the impact of every touchpoint," he said.