How the connection mechanics work inside the Internet of Things
TIBCO StreamBase now supports a wide range of open source connectors enabling customers to connect, understand and act upon the data processed from the Internet of Things.
Okay, slow down, can we have that in English please?
No problem, let's do it.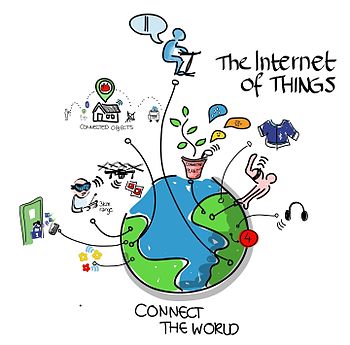 TIBCO is an infrastructure and business intelligence software company.
StreamBase (now part of the TIBCO Software division) is Complex Event Processing (CEP) system for high-performance applications that analyse and act on real-time streaming data.
Then, (open source) connectors – a connector exists to allow provisioning (or other) software to grasp what could be called a 'consistent technology layer' between target resources and applications (in this case TIBCO, to the Internet of Things) to expose a set of programming functions.
So what connectors does TIBCO support?
Here we include connectors for MQTT, OSIsoft Pi, Insteon X10, iBeacons, Google Glass, Garmin sensors, SDR, OBD-II.
What are those?
For example, MQTT (Message Queue Telemetry Transport) is a machine-to-machine (M2M)/"Internet of Things" connectivity protocol.
From sensors to drones and vehicles, TIBCO StreamBase can capture streaming events from all sorts of devices for organisations to use this information for awareness or decision.
"The Internet of Things revolution has transformed the way data is collected and analyed. Customers across all industries using TIBCO's Fast Data platform can now realise the promise of Big Data for business disruption," said Matt Quinn, chief technology officer, TIBCO.