How do you solve an (enterprise) problem with MariaDB?
MariaDB and MySQL database software company SkySQL has gone all corporate and fancy on us and announced MariaDB Enterprise.
But that title has "problem" in it — and that's probably because certain media streams have vilified the firm for taking in funding from Intel in its quest to become a fully-fledged alternative to Oracle's MySQL.
TECHNICAL NOTE: MariaDB is a community-developed fork and is positioned as a "drop-in replacement" for the MySQL relational database management system (RDBMS).
CORPORATE NOTE: SkySQL has merged with MariaDB development shop Monty Program Ab to form an open source database consultancy/developer supergroup.
So despite allegations of machinations, maneuverings and manipulating malevolence, SkySQL's MariaDB Enterprise now arrives with a side order of Galera Cluster software claiming to be capable of provisioning a cluster of separate database servers in minutes.
USER NOTE: Once up and running, MariaDB Enterprise helps users manage and monitor their clustered database resources with an intuitive dashboard.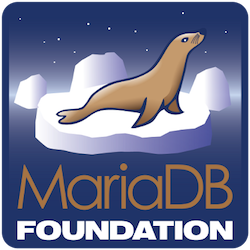 SkySQL's Rich Sands wants to suggest that although high availability is a core requirement for today's customer-facing web and enterprise applications, configuring such solutions has been complex and error-prone.
"MariaDB Enterprise reduces the potential for human error that is often the root cause of downtime by including an management interface and RESTful API. DBAs and developers in enterprises of all sizes will welcome a tool that makes such advanced technology easily accessible," said Sands.
451 Research analyst Matt Aslett sees "growing adoption" of both MariaDB as a drop-in replacement for MySQL, as well as Galera Cluster's asynchronous replication capabilities.
"With MariaDB Enterprise, SkySQL gives MariaDB and Galera adopters the confidence of commercial support as well as monitoring and management functionality, without compromising the commitment to open source," said Aslett.
MariaDB Enterprise uses Galera Cluster, a synchronous, multi-master replication technology that is rapidly gaining adoption where fully redundant databases are required. It can manage Galera Clusters implemented with MariaDB or MySQL databases.