#HROS project: putting the open source into HR
The #HROS project was launched in back in May of 2015 to bring the worlds of human resources (HR) and open source (OS) together, hence the name: HROS.
Open Source HR (#HROS) is an initiative launched by Hootsuite's Ambrosia Vertesi and Amplify Talent's Lars Schmidt designed to bring an open source approach to HR and recruiting.
The intent of #HROS is to make it easier for practitioners to access the resources, tips, tools and tricks they need to succeed in today's world of work while hiring and developing the top talent of tomorrow.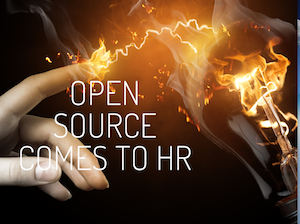 The project aims to open old old approaches to HR and create some new models closely connected to technology.
The open source model profoundly changed the software engineering industry, accelerating the industry wide innovation and technological advancement that created the same software that's now the backbone of the modern web.
Similarly then, open source HR (#HROS) aims to apply this same model to HR and recruiting.
Why does HR need a shake up?
As Rawn Shah writes here, part of the 'ambiguity' with HR is that, as a discipline, it is quite broad and so spans topics inlcuding:
recruiting,
on-boarding,
learning and skills,
employee engagement,
compensation planning,
talent development,
compliance etc.
HR thoughts…
According to the HROS team, "Imagine combining actionable examples of real initiatives at real companies really getting things like recruiting, talent development, onboarding and retention right. Imagine being able to access real world examples that you can really use in your own organisation. This is the vision – and spirit – driving HROS."
#HROS is a movement designed to encourage employers to open up their HR playbook, share their best practices, inspire and learn from their peers in talent acquisition and management.