Google donates two Java developer tools to open source
Google has been increasingly positioning itself towards the open source Java Eclipse product space over the course of this year. Back in August 2010 the company acquired Vancouver-based Instantiations after being attracted to its Google Web Toolkit (GWT) GUI designer product.
NOTE: Google Web Toolkit is an open source, completely free development toolkit for building and optimising complex browser-based applications such as Google AdWords and the Orkut social networking service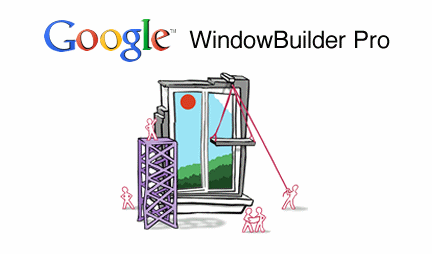 In an embargoed blog (of all things) scheduled for public consumption at 8am PST (i.e. now) today, Eric Clayberg and the Google Developer Tools Team have released news of its donation of $5 million dollars worth of source code and IP for two products to the open source community through the Eclipse Foundation. This donation includes WindowBuilder, the Eclipse Java GUI Designer and CodePro Profiler, which identifies Java code performance issues.
NOTE: WindowBuilder is regarded as one of the leading GUI builders in the Java community (winning the award for Best Commercial Eclipse Tool in 2009). It includes functionality for creating user interfaces based on the Swing, SWT (Standard Widget Toolkit), GWT, RCP and XWT UI frameworks.
"This is very good news for Java developers using Eclipse. It has been impressive to see the continued growth and popularity of WindowBuilder, as this product has always filled a much needed gap in the Eclipse offerings. We look forward to it appearing in an Eclipse release soon," said Eclipse Foundation executive director, Mike Milinkovich.
Google says that one of the exciting aspects of innovating in the open source arena is that customers benefit from a full community level of developer engagement, enhancement and support. The search giant also notes that commercial level support is important to many customers and Genuitec (makers of the commercial MyEclipse Java EE and AJAX IDE) intends to offer commercial support for the various WindowBuilder based products including the SWT, Swing Designer and even the GWT designer.
Also released to open source is CodePro Profiler, which as previously stated is designed to identify Java code performance issues. Russian software company OnPositive intends to offer commercial support for CodePro Profiler, as well as lead as the committers on the Eclipse Community Project.
"Over the years OnPositive has built up unique experience with the CodePro Profiler and we are excited to offer commercial support for it. Google's donation ensures that Java developers can build faster applications," said Pavel Petrochenko, president of OnPositive.
NOTE: One final point, Google notes that it is not simply "dumping and running" but donating the code and starting the projects with the Eclipse Foundation. Eric Clayberg will lead the WindowBuilder project, and he already has at least 20 committers waiting to be actively involved.