French PM: Allons à l'open source
Open source newswire reports this week suggest that France's new Prime Minister has issued a call to his public sector authority bodies to deploy and use open source technologies at all possible levels.
Monsieur Jean-Marc Ayrault is said to have backed a sanction to encourage French public authority organisations to undertake a "systematic review" of free and open source alternatives when approaching software application development and/or revision and update processes.
This news comes from Joinup — a website described as a "new collaborative platform" created by the European Commission and funded by the European Union.
NOTE: Joinup's mission statement says that it offers a new set of services to help e-government professionals share their experience with interoperability solutions and support them to find, choose, re-use, develop, and implement open source software and semantic interoperability assets.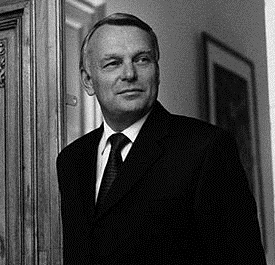 Chair of the French Free Software Council Patrice Bertrand has called this the "coming-out" of the government on free software. "Free software already has a special place in the services of the state, but the official pronouncements were rarely as clear and committed as this one," he said.
French governmental and public entities have been told to now build up open source expertise and look to opportunities to share and pool resources.
They have also been urged to engage with open source developer communities and – crucially – to also start participating in the open model fully and start giving back by making code contributions/commits where applicable.