Free open source games website teaches kids programming
A new website has emerged that encourages kids to start think about computer programming techniques.
Scratch is a free and open source resource available in 40 languages intended to carry forward the 'community contribution' model of software application development.
In terms of its heritage, Scratch is a project undertaking that comes out of the Lifelong Kindergarten Group, which itself is a part of the MIT Media Lab.
According to the development team behind the site, "With Scratch, you can program your own interactive stories, games, and animations — and share your creations with others in the online community.
Systematic reasoning
The site itself is designed to helps young people learn to think creatively, reason systematically and also work collaboratively together.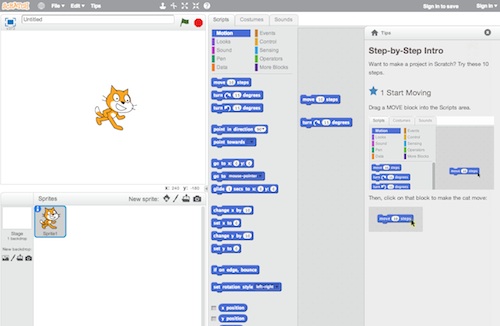 Developers at Scratch say that students are learning with Scratch at all levels (from elementary school to high school and college) and across all subject disciplines from mathematics, to computer science — but also onward to language arts & social studies.