Free World of Tanks game blasts XBox One away
Given all the brouhaha surrounding Microsoft's new Xbox One his week, it is comforting to see that free and open source online computer game development (and publishing) is alive and well.
NOTE: Xbox One second hand games have been rumoured to be subject to price hikes/fixes — although Microsoft has said that reports thus far are inaccurate, a complete picture has yet to emerge.
Famed for its World of Tanks game, UK and America-based Wargaming has announced details for the version 8.6 update of the game at the same time as its commitment to three front line open-source development foundations.
Wargaming will now support the Linux Software Foundation, the Django Software Foundation and the Wikimedia Foundation.
"Wargaming relies heavily on a number of different open-source technologies to help us create our legendary MMO universe, whether it's using Linux to power our servers, Django to build our web project frameworks or Wikimedia to help us in our research efforts," said Maksim Melnikau, solution architect at Wargaming.
"As a company, we'd like to say thank you to all the developers, testers and users who've helped create these awesome tools and that we're extremely honoured to hopefully help them continue their great work moving into the future."
World of Tanks itself is immersive and fun, although installation and updates do appear to take quite some time to complete.
The URL is http://worldoftanks.com/ listed here.
The .exe file for the download installs fine on a Windows 8 machine (we tested it) and compatibility with Windows 7 and unlikely to be troublesome.
World of Tanks is described as "the first and only" team-based, massively multiplayer online action game dedicated to armoured warfare.
Epic tank battles of World War II are played out among 300 armoured vehicles from United States, Germany, the Soviet Union, France, Great Britain and China, carefully detailed with historical accuracy.
According to the release notes: "A flexible system of authentic vehicle upgrades and development allows you to try any of the vehicles and weapons in the game. Whether you prefer to exhaust your foes with fast and manoeuvrable light tanks, make deep breaches in enemy lines with all-purpose medium tanks, use the force of giant tanks to eliminate opposing armoured forces, or become a heavy sniper with long-range howitzers, each unit type has its own advantages and can be extremely effective when operated by a true tank ace."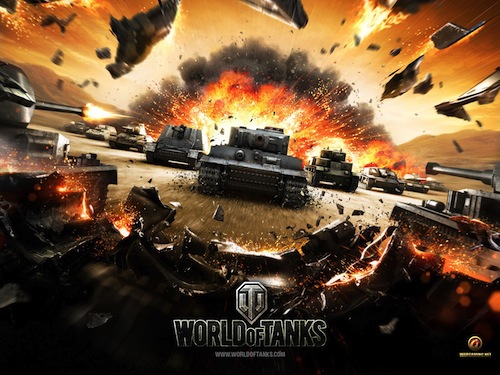 Founded as a privately held company in 1998, Wargaming has shipped more than 15 titles and employs over 1600 people across such key regions as North America, Europe, Russia, Asia and Australia.