Free GOTO for NoSQL developers
The NoSQL Search Roadshow arrives in London next month on November 20th targeted at software developers, data managers, IT architects and technical ambassadors.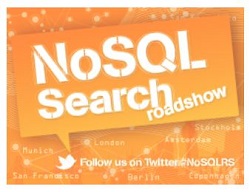 Organised by Trifork, this is a one-day conference with 2 tracks (technical and use-case/strategic) and a free GOTO Night for programmers to focus on tools, technologies,processes and practices.
The conference presents use-cases and deep-dives with solutions including MongoDB, Neo4J, Riak, Elasticsearch, Hadoop and others.
According to the organisers, "At the Roadshow participants will learn about efficient and cheaper NoSQL solutions that manage growing data and that help to improve data availability. Based on real life scenarios this conference aims to show how new database solutions can simplify data management problems."