Forking impressive, devs go nuts for Hazelcast
Operational in-memory computing company Hazelcast — known for its open source In-Memory Data Grid (IMDG) — has shared its community growth numbers from the Github repository.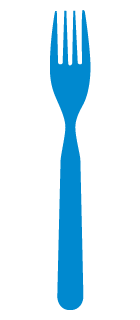 Forking fanatics
Hazelcast has documented new contributors and an 80% increase year-over-year in the number of forks in the first quarter of 2016.
In all says the firm, more developers than ever are contributing to Hazelcast developments in the Github repository and increasing the rate of new feature launches.
Maven downloads
The increase in Github activity has resulted in a spike in Hazelcast usage, evidenced by Maven downloads which have increased by 72% year-over-year in Q1 2016.
The Hazelcast community has built critical integration to extend the platform to new programming languages with community developed clients, as well as community developed integrations — paving the way (they promise us) for Hazelcast cloud deployment readiness.
Clojure, Scala, Python, PHP, Node.js and Golang
Specifically, the community has added useful functionality to new clients such as Clojure, Scala, Python, PHP, Node.js and Golang. In addition, Hazecast community members have driven integrations for cloud discovery for Apache jclouds, Azure, consul, etcd, Kubernetes and Zookeeper.
Christoph Engelbert, manager developer relations at Hazelcast has said that for an open source project to succeed you have to positively engage with an active community, which is what the team has strived to do over the last eight years.
"Things have really taken off with the cloud and programming language integrations in the latest 3.6 release. We rely on ideas, contributions and help from the community and always make ourselves available for any requests or queries that come in," said Engelbert.
We the cats shall HEP
The increase in community adoption runs in parallel with the Hazelcast Enhancement Proposal (HEP), a process which was created to enable more community participation. Using HEP, Hazelcast drives community-based development of features and extensions. Members can submit new ideas or join other HEPs to create new features and help define how projects evolve.