Finland's Internet-of- yhdistetty älykkäät laitteet Things
Internet of Things and cloud mobile software application development software firm Kii (pron: key) has partnered with Finland-based Haltian (pron: Hal-tee-ah), a firm known for its development and 'productization' of wireless devices.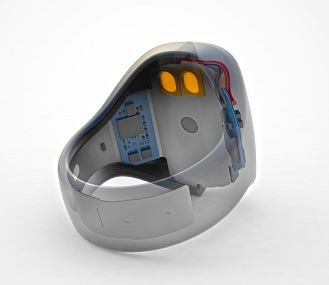 Kii's developer community can now use Haltian's IoT development platform (called 'Thingsee'), a software development project which was successfully launched on Kickstarter.
This union will now direct its efforts towards producing devices targeting:
Kids Safety,
Smart Wearables and,
Smart Home devices.
liitettyjen laitteiden
Connected intelligent devices (or, yhdistetty älykkäät laitteet to use the Finnish vernacular) that may result from this work could benefit from Haltian's Thingsee IoT device platform with over 12 different connectivity and sensor functions including:
GPS,
3D accelerometer,
magnetometer,
gyroscope,
temperature, humidity & pressure
Its wireless connectivity, with cellular, WLAN and "future proof" Bluetooth LE 4.1, provides characteristics, including the delivery of ultra-long battery life up to one year and waterproof IP67 protection.
These combinations of features will provide the developer community an advanced, next-generation IoT development platform say the firms.
Thingsee will work in conjunction with Kii Cloud, marrying APIs and SDKs, with a scalable backend that simplifies the complexity of building out servers and infrastructure.