Fanatical elasticity: ObjectRocket by Rackspace adds managed Elasticsearch
The company known for its 'fanatical' approach to managed cloud services support, Rackspace, has added managed Elasticsearch technology to its cadre.
More specifically, Rackspace's managed database platform ObjectRocket is expanding its database service portfolio to include fully-managed instances of Elasticsearch.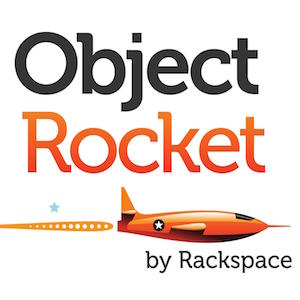 Elasticsearch itself is an open source distributed real-time full-text search engine based on Apache Lucene.
Rackspace insists that it is able to provide what it calls a "performant, highly-available and scalable platform" for Elasticsearch.
For developers…
What this means is that software application developers can potentially deploy full-text search capabilities (within minutes) for new (and existing) applications supported by MongoDB, Hadoop, MySQL and… other databases are available.
"Adding ObjectRocket for Elasticsearch allows Rackspace customers to search across massive amounts of data and extract key insights in real-time," said Kenny Gorman, chief technologist, data at Rackspace.
"Our team of database experts is now fully trained and able to quickly set-up Elasticsearch so customers can run powerful searches in minutes to inform mission-critical business decisions," he said.
It is true, today require the ability to store, access and analyse petabytes of data from a variety of structured and unstructured sources…
…this in and of itself requires search capabilities for quick ad-hoc data discovery.
According to Rackspace, ObjectRocket for Elasticsearch combines the enterprise-grade performance and scalability of ObjectRocket with management and support from Rackspace specialists for Elasticsearch.
The integrated approach facilitates rapid full-text search and analytics with pre-existing data from MongoDB and other databases such as Hadoop, MySQL and Postgres or new data sources.
Try before you buy
To give DBAs and developers hands-on experience pairing the capabilities of Elasticsearch with their databases and data platforms, ObjectRocket is offering a free service for 30 days for a two data node, 256MB RAM and 2GB Disk instance.
"Most businesses utilse multiple types of databases to meet the specific needs of modern applications, but this diversity can bring complexity," said Nik Rouda, senior analyst at Enterprise Strategy Group.
"Standardising on a bullet-proof, cloud-based infrastructure can simplify delivery without compromising quality. Rackspace has built a versatile yet tailored 'polyglot' platform to satisfy the most demanding requirements."
Rackspace is telling us that with the addition of Elasticsearch, the firm continues to expand the breadth and capability of its portfolio of managed databases, including Elasticsearch, Hadoop, Spark, MongoDB, Redis, Oracle, Microsoft SQL Server, MySQL, Percona, and MariaDB.
Customers have the flexibility to deploy across private, public, bare metal and hybrid clouds with options to automate and reduce the time and money needed to scale, manage and help ensure the availability of production database applications.