"Everything-as-a-Service" is now accepting phone calls
If the trend for service-based cloud delivery solutions didn't extend far enough for you, then prepare yourself for CaaS (Communications-as-a-Service). We're already used to Software-as-a-Service, Desktop-as-a-Service and even Infrastructure-as-a-Service – but Communications-as-a-Service has enjoyed comparatively fewer headlines in recent times.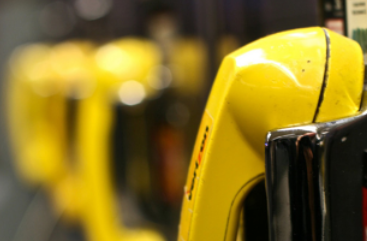 Computer Weekly actually reported on this subject back in 2007 saying that, "Gartner predicts that the Communications-as-a-Service market will hit a whopping $2.3bn by 2011."
The open source eZuce openUC project aims to make this growth prediction a reality by allowing enterprises to replace legacy PBX systems and turn communications into software.
Based on the standards established by the SIPfoundry community, eZuce is aimed at enterprises with 200-10,000 users and claims to be able to deliver enterprise-grade CaaS at the price of e-mail.
"Current approaches to UC are stifled by interoperability challenges. As enterprises tackle these challenges, eZuce openUC portends a new set of options for delivering and managing voice, video and data communications. Enterprises seeking an open solution will find the standards-based, interoperable and scalable offering from eZuce to act as a cost-effective option," said 
Blair Pleasant, principal analyst at COMMfusion LLC & UCStrategies.com