Esperanto openness in Red Hat Software Collections 2
With just a couple of weeks to go before Red Hat Summit in Boston, the firm is clearly not holding back on news to save it for the event itself.
This week sees the firm come forward with new web development tools, extensions to dynamic languages and databases — and support for multiple language versions.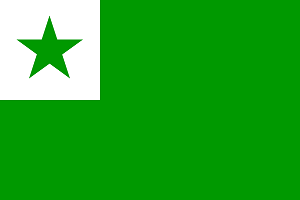 What Red Hat wants you to know
The central message Red Hat is trying to get across here is — hey, we provide stable (open) tools for both traditional and container-based software application development.
The latest updates come packaged in Red Hat Software Collections 2.
The release of open products is delivered on a separate lifecycle from Red Hat Enterprise Linux itself.
This more frequent release cadence for Red Hat Software Collections 2 is hoped to expedite the creation of production-ready applications… including those built with Linux container deployments in mind.
Support for multiple language versions
With significant differences between seemingly minor point releases of open source languages, developers can now select and standardise development on a specific language version that best meets their current needs while remaining confident that it is backed by Red Hat support.
For example, Red Hat Software Collections 2 includes updates to Python 2.7, continues to support Python 3.3 and also adds Python 3.4 – providing a fully-supported language library and blending developer agility with production stability.
As the benefits of Linux containers based on the Docker format continue to take centre stage in the developer world, Red Hat Software Collections 2 continues Red Hat's commitment to bridging the Linux container lifecycle with enterprise requirements, from development to deployment to maintenance — says the firm.
This new release makes Dockerfiles available for many of the most popular collections, including Perl, PHP, Python and Ruby.
"As developer requirements grow across the application ecosystem, especially with the rise of cloud-native and composable applications, simply having access to the latest tools is not enough," said Jim Totton, vice president and general manager for the platforms business unit at Red Hat.
"These tools must also be supported so that the resulting applications can be deployed into production with confidence; Red Hat Software Collections provides this confidence through our enterprise-grade support while still enabling developers to pick and choose the tools that best fit their respective projects."