Eclipse Survey: what really makes software developers happy?
The Eclipse Foundation's annual software developer survey is always an interesting read.
Detailing as it does the use of Eclipse and the wider world of open source tools, the "Eclipse Open Source Developer Report 2012" biggest revelations may be the suggestion that less than half of the survey's respondents say that their firms are deploying applications to the cloud; mobile development is receiving surprisingly little interest from cross-platform tools and (somewhat less surprisingly) the Git source code management system is gaining in popularity all the time.
Git definitely has the momentum in the source code management market says Eclipse as both Git and GitHub (the web-based hosting service) usage has increased from 13% (2011) to 27% (2012).
The Apache Subversion version control continues to decline but is still the most popular. Let's just repeat that, it's STILL the MOST popular. So don't be spun by the figures too much.
Not surprisingly, mobile computing is dominated by Android and Apple's iOS.
Mobile enterprise is working!
More interestingly perhaps, an increasing number of software developers have been tasked with actually deploying mobile enterprise applications — 43% have developed internal or external applications, compared to 35% in 2011.
But it's is a bit surprising that more developers are not using cross platform frameworks in this space says Eclipse.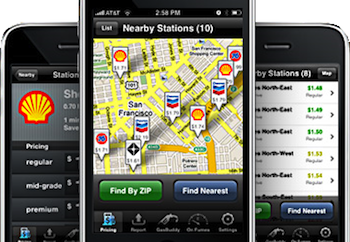 840 developers responded to the survey and 732 of them completed the questions in full.
Quoted on Application Development Trends, Eclipse Foundation director of marketing Ian Skerrett has highlighted the fact that developers using open source seem to care less about cross-platform development in the mobile space.
"They're not really using the frameworks and seem to be happy to target the mobile platforms using the SDK to develop directly for them. It might also mean that the frameworks (jQuery Mobile 28.6 percent, PhoneGap 17.9 percent, Sencha Touch 7.9 percent, Dojo Mobile 4.9 percent, Appcelerator 2.8 percent) have a ways to go to be truly cross-platform. But this is a trend I want to watch. I'd expect over time to see these numbers change."
What motivates a developer?
The Foundation also directly asked what motivates a developer to participate in open source and spend their free time building applications, the results are shown below:
1) sense of responsibility — 54% stated they participate to 'give back and support' and 36% due to their belief in the FOSS ethos,
2) learning — 36% claim it is a great way to learn new technologies, and
3) improving the project — 33% claim they participate due to a needed feature or bug fix.
4) money — 11% claimed it was due to being paid to contribute and 6% was an effective way to promote consulting business.