Droids spotted in Islington for London Mobile Week
The Droidcon mobile software application development conference is scheduled for the 6th and 7th of October in London. Held at Islington's Business Design Centre, this event is being sponsored by HTC and is part of the London Mobile Week initiative which encompasses this and five other events.
Big name vendors including Sybase, Sony Ericcson and HTC have all lined up to proffer their mobile wares to the attending audiences.
According to Leigh Momii, Developer Evangelist, HTCdev, "Innovative technology doesn't matter unless it does something that truly improves the user experience, and that's why we're really looking forward to Droidcon UK. It presents an opportunity for us to listen to developers and help integrate their ideas into HTC technology. Participation with the developer community is central to our ethos and the plans we have in store."
HTC will no doubt be pointing programmers to its developer centre web site which provides tools and resources including the its OpenSense SDK, sample code, tutorials, kernel source code downloads and the Unlock Bootloader web tool.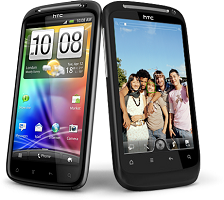 Droidcon's speaker line up is an interesting mix of experience and youth, with big brand behemoths sharing podium space with young guns as fresh as 19 years old.
You can pick up all your social media needs for this show at @droidconUK and at @LDNmobileweek