DreamFactory: a RESTful backend shapes a nice MBaaS
The great PR machine in the sky promised us an enterprise-centric, open source developer news nugget before the Christmas break — could this be it?
DreamFactory is an open source firm dedicated to helping programmers manage REST APIs for mobile, cloud and IoT applications.
The company has just gone public with DreamFactory Enterprise to give developers the ability to deploy, manage and transport multiple instances of DreamFactory across the entire application development lifecycle.
NOTE: REST (REpresentational State Transfer) is an architectural style (and an approach) to communications that is often used in the development of web services — the use of REST is often preferred over the more heavyweight SOAP (Simple Object Access Protocol) style because REST does not leverage as much bandwidth, which makes it a better fit for use over the Internet.
It's all about the MBaaS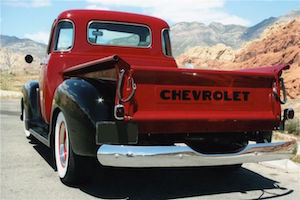 It has now been two years since DreamFactory shipped its open source REST API backend under the Apache license.
According to the firm, the software is now used by hundreds of thousands of developers (and therefore what is millions of users) worldwide, serving as the RESTful backend for mobile, web and IoT applications.
Recently, Gartner has urged IT clients to assemble a "mobile application services platform" to meet growing enterprise demand for mobile and IoT applications — guess what? DreamFactory thinks that this term describes what it does exactly.
What's up in 2016?
For 2016, DreamFactory sets its sights on taking its services platform deeper into the enterprise by following in the footsteps of other open source software vendors such as Docker, MongoDB, Elastic, NGINX — all companies that have crossed the chasm from pure open source adoption to monetisation with an enterprise offering.
Bill Appleton, the firm's co-founder and CEO, is an API expert and appears to write his own blogs.
Appleton details the product as follows, "DreamFactory Enterprise runs on any Linux server and includes the DreamFactory run-time for instant provisioning. It provides administrators with an enterprise console where they can manage the entire platform. They can create individual accounts for any number of developers. They can create detailed reports on API usage across the system. They can set API usage limits at the cluster, instance, and user level. The administrator can also manage different server environments for development, testing, and production."