Does Oracle's Larry Ellison care about open source and Java?
Oracle's indefatigable efforts to convince the world that it truly will pump effort and resources into open source continue. The newest "stewards" of the Java platform and language have used the Java OpenJDK mailing list to detail plans for the JavaFX rich Internet application (RIA) platform.

Download this free guide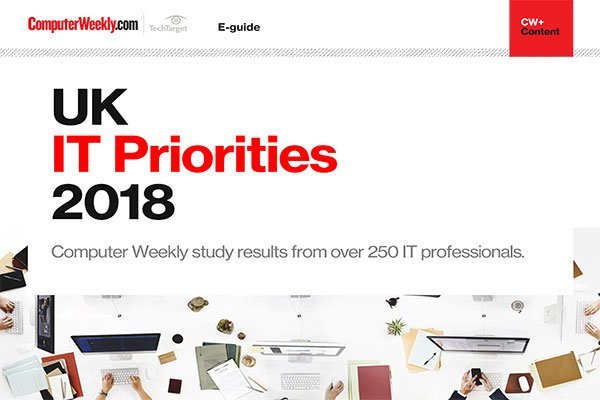 2018 UK IT Priorities survey results
IT organisations in the UK and across Europe are starting to accelerate the move to the cloud. Read more about the key areas in which senior IT managers are planning to invest in over the next 12 months.
In its own words, Oracle describes JavaFX as user interface (UI) platform capable of handling large-scale data-driven business applications. Crucially though — developers can "preserve existing investments" by reusing Java libraries in their JavaFX applications.
The latest developments see Oracle insisting that all 'closed' code now be replaced with open code instead.
Other current developments include plans to submit JavaFX to the OpenJDK, the company's official endorsed implementation of Java.
According to the Oracle's FAQ, OpenJDK is the only open-source Java SE implementation to which Oracle plans to contribute. Oracle says it remains committed to OpenJDK as the "best open-source Java implementation" — and it will continue to improve OpenJDK and welcome external feedback from the community.
"We are not just interested in open sourcing the code, however, we also want to move into an open development model. We already have an open bug database. The project uses Mercurial, so we should fit in pretty well into OpenJDK," said Richard Bair, chief architect for client Java at Oracle.
"Our basic motivation for wanting to open source JFX is to build a community and ecosystem support and adoption around JavaFX by increasing transparency. Of course we are also interested in getting patches and early feedback from the community! Our goal is to provide the next-generation Java client toolkit, and JFX would be the next step along that path, which hopefully culminates in a JSR for the Java 9 timeframe and including JFX as proper part of the JDK. I would be the initial Project lead for JFX."
You can hear Nandini Ramani, VP of development, Java client platform, speaking about the 6,500 news APIs in the JavaFX 2.0 Platform here.
Does Oracle's Larry Ellison care about open source and Java? Well, somebody had to use that as a headline at some point didn't they?