Do SmartBears shhh (sponsor Swagger), in the woods?
The world's most obvious questions are of course:
1. Does the Pope wear a pointy hat?
2. Does Lady Gaga wear a telephone on her head?
3. Do bears shhh in the woods?
Question 3 relating to the query: does open source API testing and development tools company SmartBear now assume sponsorship of Swagger API project in the tortuous woods and forests of the modern open source jungle, obviously.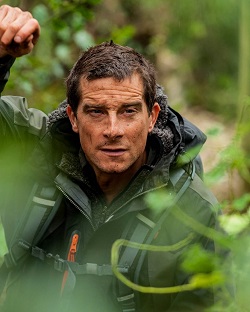 Mercifully, the answer is yes, SmartBear has acquired the Swagger API open source project from Reverb Technologies.
Swagger is the leading API description format used by developers in almost every modern programming language and deployment environment to design and deliver APIs that fuel IoT, microservices and mobile applications in the connected world.
SoapUI and Swagger
With this acquisition, SmartBear is now the company behind the two most widely adopted API open source initiatives, SoapUI and Swagger.
"Swagger has been the clear leader of the API description format discussion for several years – its ecosystem and passionate community is unsurpassed in the field," said Ole Lensmar, CTO at SmartBear.
"We look forward to working with Tony Tam, Swagger's creator, to give Swagger the dedicated backing and support it needs for growth, primarily to ensure the open source project's evolution but also to ease its adoption into enterprise scenarios."
Swagger is a representation of RESTful APIs – with it, API developers can deliver interactive documentation, client SDKs and discoverable APIs.
With its code generation capabilities and open source tools, Swagger makes it easier for developers to go from design to implementation.
The API committments
SmartBear says it is committed to keeping the Swagger specification and code open and driven by the community, and encourages contributions through evangelism, documentation and tooling.
The company is engaging industry leaders to create an open governance model that supports the evolution of the Swagger specification in a vendor-neutral and collaborative manner.
As part of its commitment to Swagger, SmartBear will be investing in development to evolve the specification and toolset, as well as providing commercial support offerings for enterprises using Swagger.
The company will also be developing and providing resources to help developers adopt and use Swagger and the Swagger tools.
Bear Grylls (Photo courtesy of Bear Grylls)