Debian operating system founder Ian Murdock dies age 42
Creator of the open source Debian operating system Ian Murdock has died at age 42.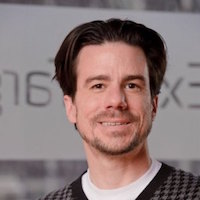 Debian was one of the first Linux distros to be forged and has grown to become a widely lauded and respected operating system, the software has been used on machines running on the International Space Station — it offers over 43000 packages of precompiled bundled software and was named as a portmanteau after Murdock's old girlfriend Debra Lynn and his own name.
Murdock died last Monday night according to a blog posted on the Docker website, his employer at the time of his death.
Open source legacy
An involved and committed community-driven software advocate, Murdock had also previously worked for the Linux Foundation and Sun Microsystems.
The bits Debian blog comments that it is with a heavy heart that Debian mourns the passing of Ian Murdock, stalwart proponent of Free Open Source Software.
"Ian started the Debian project in August of 1993, releasing the first versions of Debian later that same year. Debian would go on to become the world's Universal Operating System, running on everything from embedded devices to the space station," reads the blog.
It continues, "Ian's sharp focus was on creating a distribution and community culture that did the right thing, be it ethically, or technically. Releases went out when they were ready, and the project's staunch stance on Software Freedom are the gold standards in the Free and Open Source world."