Cross-platform chameleons & monkeys living in perfect harmony
The 'chameleon logo'-emblazoned SUSE Linux distribution has this week announced a partnership with the Xamarin (named after the Spanish word for the Tamarin monkey) open source cross-platform Mono-based products.
All the Mono-bananas you can eat…
The monkey troop of developers behind Xamarin now receive a "broad perpetual license" to all intellectual property covering Mono, MonoTouch, Mono for Android and Mono Tools for Visual Studio.
You scratch my back and I'll scratch yours…
In a jungle-based act of harmonious symbiotic living, Xamarin will in turn provide technical support to SUSE customers using Mono-based products and assume overall stewardship of the Mono open source community project.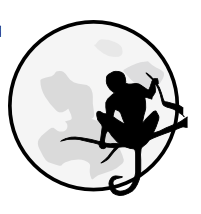 This agreement is intended to promote product commercialisation for Xamarin application development tools.
Mono itself sets out to help developers to leverage its .NET ecosystem of code, libraries and tools to develop or port applications to non-Windows platforms, including Linux, Mac OS X, Apple iOS and Google Android.
"Xamarin was founded with a mission to delight developers with the world's best platform for mobile development," said Nat Friedman, Xamarin founder and CEO. "We're excited about the possibilities enabled by our partnership with SUSE and are committed to helping current and future customers, our partners and the open source community."