Community strength blossoms for Raspberry Pi
The Raspberry Pi is almost ready for market and the manufacturers are reportedly taking a healthy number of pre-orders for the ultra-low price single-board computer designed to fuel interest in programming at school level and beyond.
Talk on the wires now logically turns to how the machine will work, what will work on it and where it will enjoy technology support from the industry at large.
There are already a number of blogs and forums blossoming to fuel discussion around the project and the "hub" for this intercommunication has recently been highlighted by Jamie Ayre, marketing director at AdaCore, a provider of commercial software solutions for the Ada programming language typically used in design for large, long-lived applications
Ayre says that possibly one of the most exciting parts of the Raspberry Pi project is the RPi Community (http://elinux.org/RPi_Community).
"I'm no stranger to FLOSS communities, my company participates in several of them including GCC, GDB and Eclipse etc. But what's a little different about this one is that it is actively encouraging kids to get involved. They are already massive users of social media and the web and so providing a platform for them to do what they do naturally – communicate, participate, share and exchange – is not only good for the development of their computing skills, but will also help to develop important social and community skills outside the area of gaming," said Ayre.
Note: FLOSS denotes Free/Libre and Open Source Software
AdaCore's Ayre harks back to his time learning on the BBC Micro and says that the Raspberry Pi project appears to have seriously got its "social house in order" with forums, guides and tutorials. Plus, the all-important "games" section has a dedicated area on the community page.
"Of course, all these concepts aren't new to children or adults, but what is particularly pleasing is that this one is set up to encourage communication between Raspberry Pi users of any age — and all of that is for the common good and the development of knowledge," said Ayre.
What could go wrong?
Ayre is mindful of the cut throat commercial world that we live in today and says that he hope the "grassroots community" can hang on to this Raspberry Pi and that it doesn't become all about the commercial side, or be high jacked to become an RPi app store.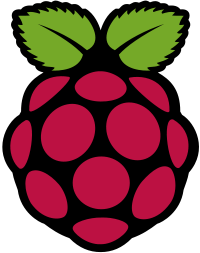 Key Raspberry Pi community blogger Russell Davis says that now manufacturing is underway and the community side is growing as well as it is, the Raspberry Pi foundation can concentrate on writing documentation and actually teaching programming to children.
http://www.raspberrypi.org/ confirms that the unit will ship at a total cost inclusive of VAT and shipping = £31.86