Community force to end UK's "woefully insufficient" approach to IT teaching
UK coding startup firm Codio has claimed that the "woefully insufficient" approach to IT teaching in Britain (and the rest of the western world) needs a shakeup.
Freddy May, Codio's CEO, suggests that a rigid curriculum designed by committee is the wrong way to go. He suggests letting the web community itself build its own teaching materials.
Recent reports in the Guardian have supported this story theme as a new ICT curriculum has been proposed by the Royal Academy of Engineering and the BCS.
http://www.guardian.co.uk/education/mortarboard/2012/nov/13/ict-computing
Codio suggests that IT should be taught in the same way that modern technology companies actually work – through collaboration and iteration. Course materials should be made and shared by the community themselves, with classes around the world working together on the same coding problem and sharing their solutions.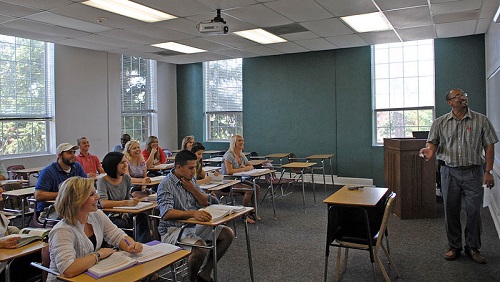 Codio: Annotations is the company's first assault on these "declining standards" of IT education. Built on the Codio IDE (Integrated Development Environment), this training tool is designed to change the way coding is taught by the educational sector so that developers and students can build interactive tutorials and code samples from directly within an IDE.
As a product, Codio:Annotations bids to replace the text and static code that has been the traditional format of online tutorials with non-linear and collaborative resources that will be iterated by the community.
"We live in a digital age where our interaction with computers grows more and more every day," comments Freddy May, CEO and founder of Codio. "Yet most of us know very little about how computers actually work, and the next generation risks knowing even less. Computer science, and in particular the art of coding and software development, is almost completely neglected at all levels of education."
May continues; "The government has turned to the UK's computing industry to propose a solution for a new ICT curriculum due to be established in 2014. We propose an alternative solution – no curriculum. We believe that rigid curriculums designed by committee are not compatible with the dynamic world of IT. A rigid approach is simply not the best way to learn to code, as by the time a curriculum has been published it's likely already out-of-date."
"We want to build on the momentum already achieved by the likes of the Raspberry Pi project and initiatives like Code.org to ensure that everyone is given the opportunity to learn to code. We believe that by empowering the world's coding community to take charge of its own destiny in the way it knows best – through collaboration and sharing – a post-curriculum approach really is the best way to teach people to code. We might be wrong, but we believe this 'crowd-teaching' approach is a better solution to the problem than one designed by committee. But we want your feedback."
Codio says it will now also work with the community to build additional resources specifically for the educational sector to facilitate crowd-teaching.
These will initially include a GitHub based content framework for content creation and collaboration and a standard educational license that all content should use, allowing completely unrestricted copying and modifications for educational use.