Come together: spatting Node.js forks unify in 'neutral' Linux Foundation forum
The Node.js and io.js developer communities will now collaborate to merge their respective code bases.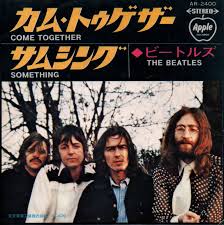 This open source union means the two communities will now continue their work in a neutral forum, the Node.js Foundation, hosted by The Linux Foundation.
Node.js is a platform built on Chrome's JavaScript runtime for building network applications – it is very popular in the areas of robotics, embedded applications and (hence, logically) the Internet of Things.
Node.js uses an event-driven non-blocking I/O model that makes it lightweight for data-intensive real-time applications that run across distributed devices.
Further then, io.js is an npm compatible platform originally based on Node.js that resulted from a relationship 'spat' which saw io.js be created as a fork.
npm is the package manager for Node.js — it was created as an open source project to help JavaScript developers share packaged modules of code.
Founding and new members include Platinum members Famous, IBM, Intel, Joyent, Microsoft and PayPal.
Gold members include NodeSource and Progress Software, and Silver members include Codefresh, DigitalOcean, Fidelity, Groupon, nearForm, npm, Sauce Labs, SAP, StrongLoop and YLD!.
Node.js is the "runtime of choice" (says the team) for high-performance, low latency applications, powering everything from enterprise applications to robots to API engines to cloud stacks, IoT, and mobile websites.
"The Node.js Foundation provides a neutral structure to balance the needs of all constituents in the community: the users, vendors and contributors. As projects grow to the size of Node.js, they benefit from the neutrality, open governance and community that only a foundation can provide," said Jim Zemlin, executive director at The Linux Foundation.
The Node.js Foundation today is also announcing its ratified open governance structure. The open, technical governance model that will guide the project was determined with input from the public, including contributors from both the Node.js and io.js communities.
"An independent Node.js Foundation built on open governance is a major industry wide event as it ensures the continued adoption and growth of one of the world's most ubiquitous programming languages. The Node.js foundation will provide developers with a top development platform that when combined with the power of IBM cloud and mobile will accelerate time to application concept, deployment, and refinement," said Angel Diaz, vice president, cloud architecture & technology, IBM.
Image credit: 45cat