Cloud computing: the mother of all lock-ins?
The cloud computing newsbeat is already becoming a well-trodden path with cloud vendors, cloud enablers, cloud hosters and cloud integrators all beating their drums to a not exactly uniform beat just yet.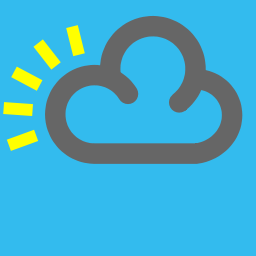 Major industry players like to talk about their path towards an "easy transition to cloud-based computing" that will span private, public and hybrid cloud environments. They all seem to be addressing customers' needs to transform their existing infrastructure into cloud-based platforms without necessarily rewriting applications.
Open source database management company Ingres is trying to lay down a few home truths as we head skyward to cloud computing Nirvana. The company suggests that despite the general push for interoperability standards there may be differences in terms of the openness of various vendors' platforms and stacks.
"In theory cloud computing should be a development playground for Ingres' partners and customers. By its very nature open source and innovation should be at the heart of cloud computing, however in the past few months I have started to become concerned that actually the cloud could be 'The Mother of all Lock-ins'," said Ketan Karia, Ingres SVP of marketing.
"That term came from a conversation with Jim Whitehurst, Red Hat's CEO. He is worried, as we at Ingres are that enterprises could fall into the traps that proprietary monoliths lay to get them signed up to a technology infrastructure which has no easy way out."
Ingres also says that while some solutions support only private clouds, open source vendors such as Red Hat are developing towards open and (arguably) more flexible cloud solutions. These solutions, if effective, will run (arguably) more consistently across physical servers, virtual platforms, private clouds and public clouds.
But it's early days, we do need to stand back and get the cloud forecast here, open source or not.
While open source advocates are concerned that enterprises could fall into the traps that "proprietary monoliths" (as they like to call them) lay to get them signed up to a technology infrastructure which has no easy way out. On the other hand, open source solutions are still yet to prove their long term worth — but how could they? It is still early days…
Ingres points to open source portfolios such as Red Hat Cloud Foundations as particularly valuable because of their open APIs and interoperability.
"Red Hat Cloud Foundations combines the Ingres, JBoss and Red Hat Enterprise Linux stack with the Deltacloud API to rapidly build applications that are portable between customers' private clouds and the leading public cloud providers," says Ingres.