Cascading Harry Styles Sheets: DjangoCon Europe plays around One Direction
The open source focused DjangoCon Europe 2015 conference and exhibition has been rescheduled within the same working week to avoid a clash with touring dates set by boy band One Direction.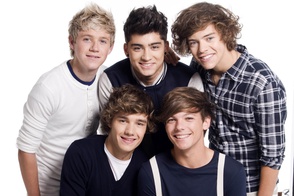 Organisers confirm that six days of talks, tutorials and coding will be staged in Cardiff, Wales – from the 31st of May to the 5th of June 2015.
The 'Best Song Ever' popsters will be responsible for bringing in extra 140,000 people (Cardiff's population is only 340'000 to begin with) to the Welsh city over the two nights of the band's concerts, which will now be staged on the 5th and 6th of June.
DjangoCon Europe staff were worried about hotel availability and, presumably, the wider impact of the teen popsters on the coding community.
We'll laugh about this later, right?
"We'll probably find this funny, when we look back on it (perhaps as soon as fifty or sixty years from now) but at the moment we're not enjoying the situation," read an official statement from the organisers.
Django itself is described as a high-level Python language web framework for coding web applications that encourages rapid development and clean, pragmatic design.
The software is available open-source under the BSD license.
It requires Python version 2.7 or higher, but it has no dependencies on other Python libraries.
Web developers can get the latest Django-1.7.2.tar.gz release using this shell command, which requires Git:
git clone https://github.com/django/django.git
Where to get your bubble gum pop
Teenage One Direction fans can get the bands latest's song releases on iTunes, or somewhere, probably.
Django is free and open source.
One Direction is not free and is not open source — the band and were not available for commentary on the subject of community coding practices for web application frameworks and their resultant applications and usage.